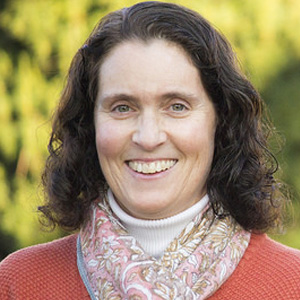 I was born in Chile on April 1, 1964.  I found out about Regnum Christi just a few years after it was founded in Chile.  The consecrated women had not yet arrived.  When I first knew about the Movement, one of the things that attracted me the most was the Christ centered spirituality as well as its strong apostolic drive.  I also remember how much my Regnum Christi team helped me.  We had friendships among us, and we could share our great ideals and commit ourselves in an apostolic mission.  My accompaniment in spiritual direction was a key element, as well as the important moments of formation and prayer.
I was consecrated on November 26, 1989.  My first years of apostolate were in the young women's section in western Mexico City as well as working with Regnum Christi missionaries.  After a few years, I began working as a formator of consecrated women in the formation centers in Rome, Monterrey and Madrid.  The majority of my life as a consecrated woman, has been dedicated to this mission.  In recent years, I have been serving as a general councilor in the government of the consecrated women.
As the director of the young women's section in Mexico City, it was necessary to give attention to other sections in the areas surrounding the city that depended on our section.  I remember that during these years we were able to form a wonderful team amongst the consecrated women, formators and second degree members in the section.  These members had a deep understanding of their vocation as apostles and were profoundly passionate for Christ.  They searched for ways to form themselves in order to be integral Christians.  They were committed in their family life and in their social surroundings, as well as in their studies and professional life.  In the midst of their various responsibilities, they sought to dedicate time so that other young women could have the experience they were having.  They committed themselves as team leaders, supported ECYD and worked with adolescents.  Several times a year they visited the sections of the surrounding areas to help with the training and formation of formators in these localities. I remember that the encounters with Christ, as well as the moments of Eucharistic adoration gave them strength, joy and the impulse necessary to be witnesses of the love they had found. I remember this experience as something truly stimulating and engaging for them and for me.  I learned a lot about how to work with young people from some of the Legionaries and consecrated women who gave those of us who were less experienced, opportunities to learn and to be accompanied.
I hope the Assembly will be a time that will help us renew and strengthen the apostolic impulse, and that will allow us to seek, with a pure heart, what favors most the communion between the different vocations of the Movement as well as what is best for Regnum Christi in order to carry out its mission at the service of the Church.  May God free us from everything that may tarnish or diminish God's gift.
I would ask for prayers for the Legionary priests participating in the General Chapter, the delegates of the consecrated women, the lay consecrated men and the lay members who will participate in the common assembly.  Please ask for everyone the grace of openness and docility to the Holy Spirit, so that we arrive to the assemblies and remain aware during them of our smallness to be able to move forward with God's gift.  At the same time, pray that we are aware that it is God who has committed himself to this work and that He will continue to commit himself to it.
---

To complete the adoption process for this delegate please do the following
Fill out your name and e-mail
Click on the button "Adopt a delegate"
Once you have been assigned a delegate you can have him/her present in your daily prayers, offer a Rosary for him/her, pray for the fruits of the renewal process while asking the Holy Spirit for enlightment, make sacrifices and mercy acts in his/her name.
---