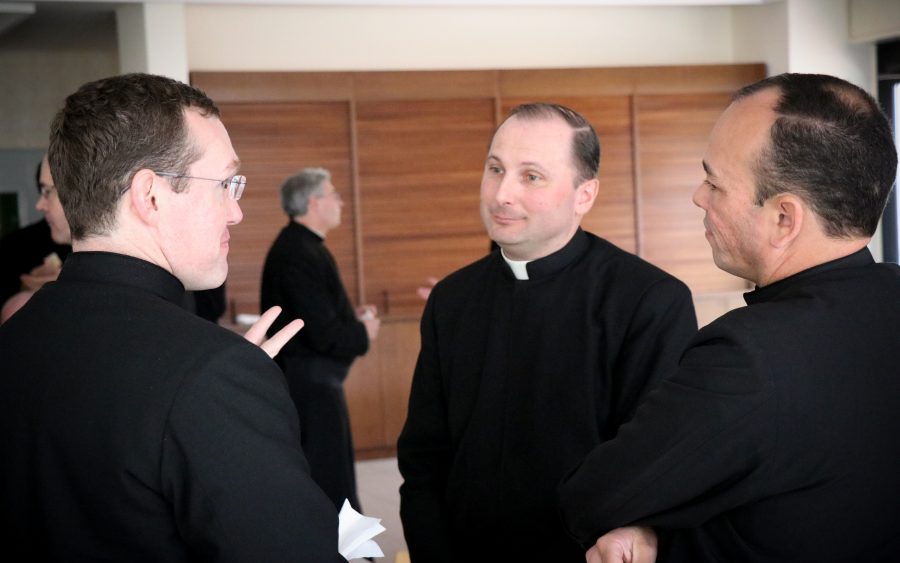 March 29, 2018- The day in review
During the morning sessions, the priests talked and reflected on the role of the Legionaries of Christ in the Regnum Christi Movement.
In the afternoon, the Chapter Fathers prepared to enter the Sacred Triduum and participated in the solemn Mass on Holy Thursday at the International College of the Legionaries of Christ.
The work of the Chapter will resume on Monday after dedicating these days, with the whole Church, to accompany Christ in the celebration of the mysteries of his passion, death and resurrection.