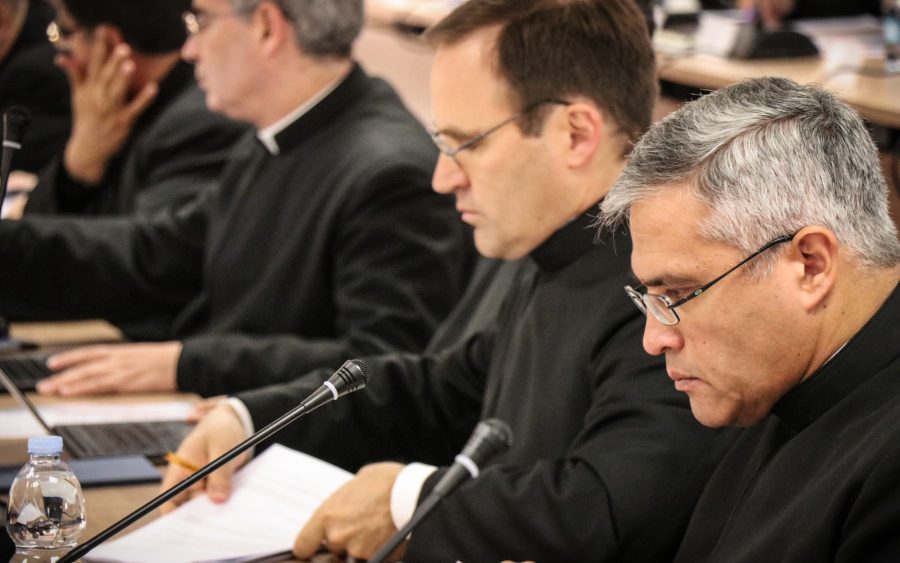 March 28, 2018- The day in review
The morning sessions began with a summary report about the process followed so far to revise the General Statutes, especially in the territorial Assemblies. Afterwards, an exhibition was presented on how to understand Regnum Christi throughout its history. Each presentation had ample time for questions, clarifications and dialogue.
In the afternoon, each Chapter Father (Legionary priest at the Chapter) shared a brief personal reflection on the identity of the Legion and its relationship to Regnum Christi in the light of the 2014 Chapter communiqué and their own life experience. They concluded with an initial survey on some general aspects of the relationship between the Legionaries of Christ and Regnum Christi.